Outdoor Jacuzzi Tubs for Sale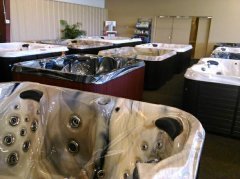 Hands down, we have the BEST prices prices on American Made, high quality tubs in the region.
We've been carrying the same line of tubs for over 14 years for a reason.
They are the best. We simply keep our costs low and pump volume. Getting you a deal.
We are 50% cheaper than our direct competition = Hot Springs Spas
Our tubs are the industry's most efficient and has the thickest and strongest shells.
Come soon while our HUGE SALE is going on!
5 person tubs starting at $2900 (regular $5999)
7 person tubs starting at $4999 (regular $9999)
+ FREE $500 Cover + $150 steps + chemicals
**** Omaha Hot Tub Company ****
** Location: 4833 S. 72nd St. Omaha, NE
** Phone: show contact info
** Web: www.OmahaHotTubCompany.com
Hours:
Mon 10-6 Tues 10-5 Wed 10-6 Thu 10-5 Fri 10-5 Sat 10-5 Sun Closed
SPA SALE SPA SALE SPA SALE SPA SALE SPA SALE SPA SALE SPA SALE SPA SALE
See also:
You might also like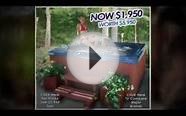 BEST Hot Tubs Lansing MI CALL (888) 851-1320 For Sale ...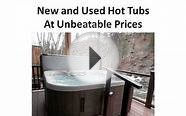 Tubs | Hot Tubs For Sale | Swim Spa | Hottub | Outdoor