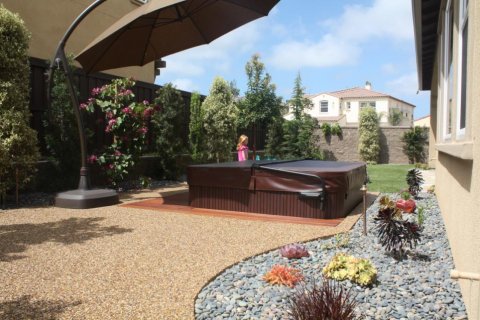 Outdoor Jacuzzi brand reviews
My husband and I went there for 3 days for our 20th anniversary. It was perfect and we will have very special memories. The croft (2 level room) was lovely. Clean and luxurious. We got the extra 2 person outdoor hot tub for an extra fee and really enjoyed it. We enjoyed the trails, which were cleaned up and OK to walk even if you didn't have proper shoes, which I forgot to pack. We didn't know there would be a game room and we enjoyed playing pool and there are indoor and outdoor pools also. The indoor pool is one of those endless pools and we got some exercise also. I don't think that was mentioned on the website. They also have wireless internet for guests.
We had breakfast in the restaurant daily and it was delicious. We only had one dinner there, it was outstanding. If you want to stay in the "pod" for dinner, I would advise reservations. The pod is the part of the restaurant with 3 glass walls and overlooks the waterfall.
The grounds were beautiful and I enjoyed walking around and got some ideas for my own gardens. And the gardners answered my questions. The staff was really helpful. I think it must be a great place to work, the staff was very friendly and happy and I think it was genuine.