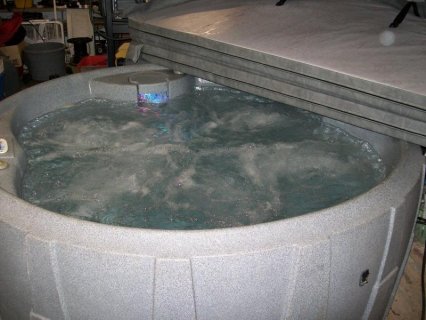 Hot tub Covers plastic
The Basics
Vinyl hot tub covers typically are treated with UV, cold crack, and mildew inhibitors. These treatments help preserve the life of hot tub covers at the same time the cover preserves the life of your spa.
Deterring mold is a very important part in protecting the life of hot tub covers because mold makes them susceptible to wear and horrible smells. There is nothing worse than a smelly hot tub cover.
You can get hot tub covers custom made to your own spa, or just choose from the many options there are available to you. If you live in an area of extreme weather temperatures, you may want to look into purchasing a thicker, more durable cover. But for most people, a typical vinyl hot tub cover will suffice. They are strong enough, and unless you are expecting heavy snow or rainfall, this type of cover will work for you.
Aside from the fact that hot tub covers protect the inner-workings of your hot tub, they also protect it from plant life, mold, insects, and prevent animals and children from falling in. A lot of spa covers have locking mechanisms that add to the protection they provide.

You not only want your hot tub cover to protect your spa, you also want to protect the cover from wear. Hot tub covers that are well kept and cleaned regularly will benefit you greatly and will save you money over the long haul. Hot tub covers aren t difficult to maintain, but if you want them to last, there are some things you should know about how to protect them.
Use a quality UVA/UVB vinyl protectant four or five times a year. Do not use protectants that have petroleum or alcohol in them, which will damage the vinyl on hot tub covers. If you choose to use bromine, use as little as possible and make sure to wipe the surface of the cover down very well.
You don t want gas from the strong chemical to get stuck beneath the underside of the cover, which will make it brittle and wear it out. Make sure to leave your hot tub cover open for a half-hour jet cycle just to clear out the system and make sure no such gases are caught inside the spa.
One thing that destroys hot tub covers (or at least makes them ridiculously heavy) is seepage of water getting into the foam core. The foam core has a plastic covering that you don t want to get punctured. If it does get punctured, water will begin to seep into the very dry core of the cover and it may mold and will definitely get heavier. To fix the problem of water getting into your hot tub covers core, use clear packaging tape to patch up any holes or tears in the plastic covering.
You might also like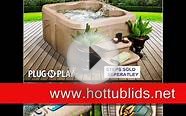 Inexpensive Hot Tubs - How You Can Uncover 1|Inexpensive ...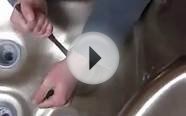 How to Replace a Plastic Welded Hot Tub Jet | Arctic Spas
Lemonbest® Underwater IP67 LED Multi-color Aqua Glow Light Show Pond Pool Spa Hot Tub Floating LED Bath Light


Lighting (Lemonbest)




Underwater Show LED Disco Ball Multi-color Light Bath Hot Tub SPA Jacuzzi Decoration for the Pool, Party
Please note: screw it tightly after install the battery.

Spa Hot Tub Cover Locks Push Button Release set of 4


Home Improvement (Essentials)




Spa Hot Tub Covers
Cover Locks and Keys. Push Release

EmpirePatio Square Hot Tub Covers Cap 86 in Wide - Nutmeg


Lawn & Patio (EmpireCovers)




14 High x 86 Wide x 86 Long
100% water resistant
Vented to prevent mold growth
Made of a state of the art three layer material that is protective and durable
1-year warranty included