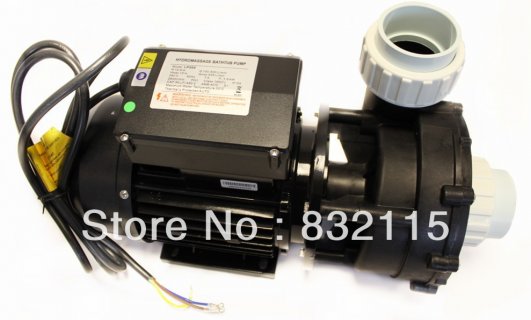 Jacuzzi Quantum Spa reviews
Pros: Ease of use and maintenance, lounger seat, good spa for the money
Cons: Lounger isn't quite right for people outside average height range (wife is 5'2" and has to sort of wedge herself into it or she just floats out)
Price Paid: $4, 500 (this was advertised as Jacuzzi's cheapest "Premium Spa" when we bought it).
Review:
After looking at a number of hot tubs and spas, we decided to go with Jacuzzi Quantum Spa since Jacuzzi is such a well-known brand name. We figured they've been in the business a long time, so they ought to know what they're doing!
Installation & Maintenance
We had it professionally installed (no DIY types in this house, thank you), so I can't tell you much about that process other than it took a couple weekends because we had to have a concrete pad laid as our deck was too old to support the weight of a spa full of water (we have since used Ezydeck to make the concrete look like a real deck), and we also had to have a 220 line run out to the tub underground. Maintenance has been pretty easy for us (but I grew up in a home with a swimming pool so I am used to it). Spas, at least this one, require a lot less routine maintenance than a swimming pool. You don't really need things like pool cleaners, and with things like bromine feeders, even the chemical can be added automatically as needed. I only check the chemical levels a couple times a week, and usually everything is fine. We change the water about once every 4-6 months depending on how much use it's seen. So far (we bought it in winter 2003), the Jacuzzi Quantum hasn't had any problems and maintenance has simply been the routine stuff. Oh, I should add that the pumps are pretty quiet on this model, especially when compared with our neighbor's hot tub-it's impossible to hold a conversation with someone standing outside the spa at their house without shouting. Another nice improvement over our neighbor's spa (I'm not sure what model they have, but theirs is an Image something) is that all the water actually drains out of the Quantum tub when it's time to change the water. With theirs, there is usually a few inches left in the bottom, and they have to either cycle in new water to make sure it's all clean, use buckets to get it out, or just leave it.
Ease of Use and Satisfaction
Overall, my wife and I are quite pleased with the Jacuzzi Quantum. As I mentioned, I grew up being the pool boy at my parents' house, and I was a little worried about the amount of maintenance I might be getting myself into with a hot tub, but it's been quite easy. For regular use, the controls and user interface are simple enough that our in-laws (tech-phobes) can turn it off and on and fiddle with the temperature settings. It has room enough for three people to really spread out, but you can fit more in without squeezing too much. (If you plan to use your hot tub primarily for parties and entertaining, though, you might want to go for a bigger model). There are enough jets so you can get your muscles from multiple angles wherever you sit. It is a relaxing experience, and my wife and I are in the tub several times a week, both in the summer and in the colder months.
All in all, I have no problem recommending the Quantum. I have not had an opportunity to test Jacuzzi's customer support because we haven't ever needed it.
You might also like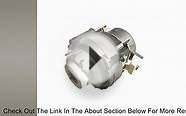 Whirlpool W10239404 Pump motor Review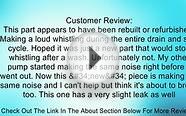 Whirlpool 3363394 Washing Machine Pump Review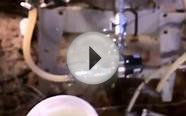 My first review of the newly released ussolarpumps TD-5 ...
M Spa Model B-90 Apline Hot Tub, 62 by 62 by 27-Inch, Black


Lawn & Patio (Golden Designs Inc)




Patented Build-in Control Box with Touch Botton Controls
Premium 3-layer Laminated PVC
Water Capacity: 184Gal
Air Bubble Jets: 105
Built in Heater: 675W X 2, 0.9HP X 2; MAX.104F HEAT TEMPERATURE
Built in Heater: 675W X 2, 0.9HP X 2; MAX.104F HEAT TEMPERATURE