Jacuzzi rooms UK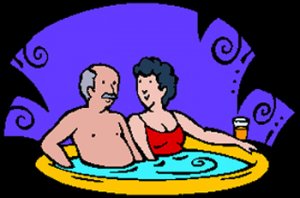 Question: Jacuzzi in the bedroom?
It's amazing how many enquiries we receive about finding a London hotel which offers big jacuzzi baths in the bedroom. Of course, requests peak on the build up to Valentines Day.
To our knowledge, only one London hotel at a reasonable price offers this facility in many guestrooms and that is the Comfort Inn Vauxhall.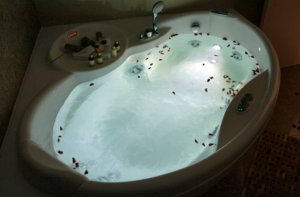 At this hotel the Executive Rooms have a two person jacuzzi in the bathroom.
The Comfort Inn Vauxhall is not exactly central, it's just south of the river, but if the jacuzzi is the prime deciding factor then it's a great choice.
On arrival at the hotels reception, you can also request a romantic package of rose petals and champagne!
Of course several deluxe hotels have jacuzzi baths in the suites but you will pay serious money even by London standards.
Here are some others to tempt your cash!
The Rafayel Hotel, London
Hotel Rafayel across the river in Battersea. The Nile Suite offers a single jacuzzi bath. This is a knock out 5 star hotel with a health spa.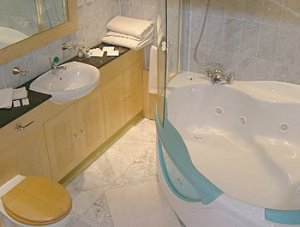 The Chesterfield Mayfair Hotel, London
Some of the Junior Suites offer 4 poster beds and a jacuzzi bath (single). The Chesterfield Mayfair is in an enviable location in Mayfair itself. It has won numerous travel industry awards.
See also:
Barbie Pink 3-Story Dream Townhouse


Toy (Barbie)




Tons of Barbie fun on three levels!
Includes a pink personal elevator
Roaring fireplace and pop up flat screen tv
Ultra-luxurious Barbie signature bathroom
Sounds include doorbell, kitchen timer, crackling fireplace, shower humming, and flushing toilet.