Jacuzzi Hot tub how to drain?
When it comes to draining and refilling your hot tub, it's a bit of a Goldilocks situation. Draining your spa too often is a waste of valuable water, while not draining it enough could create health problems for you. Therefore, it's all about finding when is "just right" for your hot tub. Follow our simple guidelines for knowing when it's a good time to drain and refill your spa.
Do the Math
One way to determine if your hot tub needs a good rinse and drain is to pull out the calculator. Divide the number of gallons of spa water by the number of bathers who usually use the tub. Then divide that number by three to figure out how often you should go through the process.
For example, if your spa holds 200 gallons and you have four bathers each day, that's 200 divided by four, which equals 50. Divide 50 by three, and you should drain your spa every 16 days or so.
Check for Foam and Funk
If your spa is running especially foamy and the antifoam you add isn't doing the trick, this a sure sign it's time to change out the water. The same goes for funky looking or discolored water too.
Take a Whiff
Another easy way of determining when your tub needs to drain is if the water begins to smelly funny. Any out-of-the-ordinary smell is a cry for fresh water.
Check the Calendar
If your tub has been sitting empty for a while, this is another time when it's a good idea to refill, rinse, and drain. Filling and then draining your tub will help clear the plumbing lines and rid it of buildup.
Make Goldilocks proud and find the spa cleaning routine that is just right for you and your tub. Keeping in mind how often you use your tub and watching out for these warning signs are good indicators as to when your spa needs a refill and rinse.
You might also like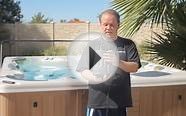 How to Drain a Cal Spa Hot Tub : Pools & Spas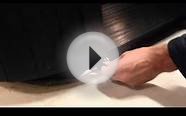 How to drain your Island Series Hot tub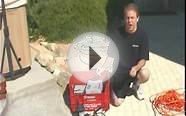 Spa Draining Pumps - How To Drain & Clean A Hot Tub Spa