Jacuzzi brand tub reviews
My wife and I are in our mid 60's. 6 yrs. ago, knowing we are getting older and achier, we had our bathroom remodeled, and replaced a perfectly good regular bathtub with a Jacuzzi Espree model tub. It worked fine up until a few months ago. First the carpet was wet. Then the ceiling in the basement under the tub became wet, discoloring ceiling tiles. Once this was discovered, I started to tear into walls and ceilings to first find the leak, then hopefully repair or replace parts causing it. I'm no plumber, but have some experiences from former HVAC employer training. I could not see where this leak was coming from, only where it was dripping off the very center bottom of the tub.
I purchased the unit at Lowe's, and they gave me an 800 # to call. I did, and they referred me to an outfit 1-1/2 hrs. away, who told me they were not plumbers, but would gladly come the distance and charge me $300/ hr. to look, and concur that I had a problem. Their solution was to go back to Lowe's. I elected to call a plumber I trusted from previous work on my home. Together, we decided to cut a second inspection panel into the front face of the tub, where we then found the leak was coming from one of the side jet plastic locking nuts that hold the jet to the tub body. It was cracked. It wasn't cracked when it was installed. My plumber determined which parts needed replaced, and he was going to check with a local pool/spa dealer to see if he could get any replacement parts, and asked me to try to get info/parts through Jacuzzi.
I went to their website, and asked to have sent a list of parts. They gave me a runaround, and would not send me anything. I went back to Lowe's again, and a sales clerk was able to at least get me a few sheets of comparable parts. I'm at the point where I have not tried to order anything from Jacuzzi yet. I am hoping we can fix my problem without having to tear out tiles and the entire tub unit. This has been a very disappointing experience so far, and it's not been resolved as of now. Caveat Emptor!
You might also like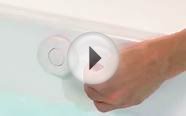 Jacuzzi Walk-In Tub Air and Water Jet System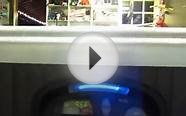 Watkins Prodigy Jacuzzi (5+ People) Hot Tub for Sale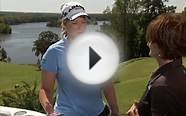 Brittany Lincicome talks about using Jacuzzi brand hot tub
Anti Reflection Swim Goggles (Beach Blue) with a Bonus Gift Set of Matching Nose Clip and Ear Plug


Sports (CRM)




FREE BONUS GIFT NOSE CLIP AND CASE: love free gifts ? we too. That s why we include in every goggle a free comfortable nose clip protector and a matching set of...
EASY REMOVAL AND FULLY ADJUSTABLE STRAP: Don t fall behind in the race or lose the cardiovascular benefits of swimming laps on account of your goggles! Ours are...
UV PROTECTION, ANTI REFLECTION, ANTI FOG: features a well designed technology glass suitable for any kind, men, women, boys, girls, senior, ladies, triathletes...
EASY ADJUSTABLE FIT. Don t fall behind in the race or lose the cardiovascular benefits of swimming laps on account of your goggles! This swim glasses are fully adjustable...
%100 CUSTOMER SATISFACTION GUARANTEE: as we work hard to make the best stuff out there for everyone but since not everyone is the same its impossible to please everyone...