Jacuzzi rooms in St. Louis MO
So, I'm driving through St. Louis, Missouri on Route 66 looking for a place to spend the night with my 9-month old son. I wasn't really excited about spending yet another night in a dingy roadside motel, with broken air conditioning and a busted ice machine. Fortunately, just outside St. Louis, rising like a shining mirage out of an endless desert of Super 8's and Holiday Inn's, was The Cheshire, a mock-tudor boutique hotel, with an identity crisis.
The British-themed hotel clearly looks out of place in St. Louis, but it's been a fixture in STL for well over 80 years, from way back when it was just a lowly hamburger joint in the 1920's. The Cheshire is a charming throwback to traditional British inns, complete with a cozy on-site pub…oh and the pool is pretty rad too.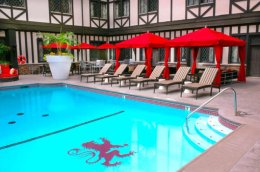 When you first walk in you're greeted by a massive taxidermic bear, which my kid was fascinated by. In fact, the place was covered in 18th and 19th century antiques with a European flair.
When we checked in, I was totally prepared to stay in one of their standard rooms, but much to my surprise we were offered an upgrade to the "James Bond Suite." I had absolutely no idea what to expect, and oh my god, what a treat!
From its 1960's "modern" decor, to it's ginormous jacuzzi tub, this room was absolutely insanely cool. Bruce, being a baby, loved the high contrast artwork that adorned the walls (which were various posters of buxom Bond babes).
The room comes with a large sitting area, massive, mirrored bathroom, and a large, comfortable bed. I honestly could've spent days lounging there.
There are four on-site restaurants, Fox & Hounds (a casual, small-plate, cozy pub), the aptly-named The Restaurant (offering more upscale dining, and over 1, 700 types of wine), Basso (Italian food in a modern pub setting, specializing in pizza and beer) and The Market (a gourmet cafe).
After relaxing for the afternoon, Bruce and I ventured to the Fox & Hounds, the on-site pub. My husband is half-British, so I'm pretty well-versed in the traditional pub aesthetic. Sort of, but not really. To me, if it's got leather chairs, dark wood, and if you can order beer by the pint, it's good enough. Since I had my baby with me we tucked ourselves away in a corner and I pretty much ordered half the menu for dinner. Oh, a writer's woe!
You might also like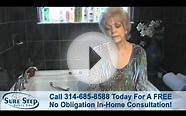 Save Money Over Jacuzzi® Walk In Bathtubs St Louis With ...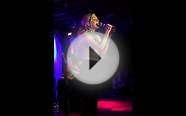 Emily Kinney at the Duck Room Blueberry Hill St. Louis, MO.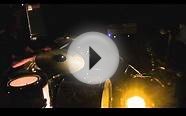 Spelling Bee - live at Schlafly Tap Room in St. Louis, MO ...
The Adobe Yachats, Oregon Original Vintage Postcard


Entertainment Memorabilia (Commercial Photographics Co.)




Categories: US State & Town Views,Oregon,Yachats
Type: Continental Chrome
Size: 4.25 x 6 (11 x 15.25 cm)
Publisher: Commercial Photographics Co.