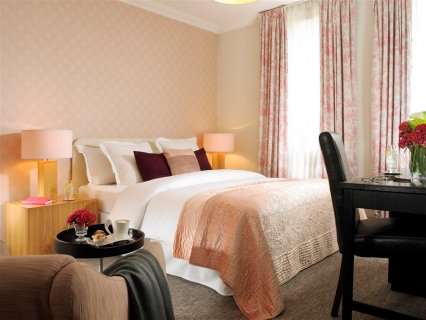 Hotel in London with Jacuzzi on roof
Staying at this swanky penthouse is something you must experience when in London. In this unique environment, discover London like you have never before from the majestic comfort of our terrace with simply the most incredible and undisturbed view of the London skyline.
Our large 3750 sq ft fully furnished penthouse apartment comes with 3 private Bedrooms with locks, a large open plan kitchen Living room, multiple seating areas, a Sauna room, a jacuzzi /Hottub and a huge wraparound roof terrace with the most breathtaking 270 degree panoramic views across the whole of the London skyline.
What you get:
- 1 Large Room with double bed + sofa bed + en-suite bathroom.+ TV + Closet + Desk (Sleeps 3/4)
- 1 Large Room with double bed + sofa bed + Shared bathroom + TV + Closet +Desk (Sleeps 4)
- 1 Medium Size Room with double bed + seat + Shared bathroom + TV + Closet + Desk (Sleeps 2)
- SAUNA
- JACUZZI/HOTTUB. 8 persons.
- Fully loaded kitchen with all utensils and appliances.
- Outdoor Heater, BBQ, Telescope, audio system, board games and more are all there to help you have a great time.
Experience has thought us to rent the penthouse semi hosted. So we have a luxury canvas tipi on the terrace which serves as the private host space. As guests at the penthouse, we make sure that you have maximum privacy and enjoyment during your stay.
We believe that it offers the perfect setting for an experience that you will never forget.
Guests have access to the lounge, kitchen, bathroom and the terrace. Other amenities such as the sauna and the hottub/jacuzzi are also yours to use during your stay.
Check in 3 PM and check out 11 AM. We can be flexible if situation permits.
Please note that we make a clear difference between guests booking to stay and exclusively enjoy the penthouse and those looking to be here and host a party ( birthdays, hen nights, stag nights, cocktail parties, Barbecues, pop up restaurants, intimate affairs, family get together, yoga retreats, dinner party etc...). THIS IS NOT ALLOWED.
* BESIDE THE NAMES ON THE LIST SUBMITTED, NO OTHER GUESTS ARE ALLOWED ON THE PREMISES.
Please be aware that above the 6 to 8 guests capacity allocated with a normal reservation, you will incur extra charge for each additional guest up to 12 guests. .
BOOKING A STAY DOES NOT GIVE YOU THE RIGHT TO HAVE OUTSIDE GUESTS FOR ANY KIND OF PARTIES INSIDE THE PROPERTY.
If you book a stay at the penthouse and then expect to host/film/shoot/ etc... without our prior knowledge, you run the risk to have your family/guests/associates/partners refused access to the penthouse or be asked to leave if you breach the rules. So please be clear about your intentions and let us help you have an amazing and memorable time .
**Please note that no outside sound system will be allowed. Bring your cds, USB keys, ipad or phone.
****We rent the entire property semi hosted. Past experiences oblige.:-)
We want to accommodate you so do let us know in advance so that we can make all the necessary arrangements.
Guest Access
Only 20 minutes away from Oxford Circus on the Victoria Line from Brixton.
Guests will have access to all amenities in the house.
More:
At a time when countries with low solar activity on the roofs of houses placed such energy-consuming things like a jacuzzi in sunnier countries on the roofs of houses placed solar panels to produce free energy. These roofs can be found in large quantities in sunny US states, such as California or Florida.
You might also like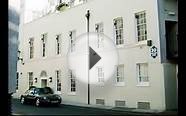 Hotel Searcys Roof Garden Rooms London United Kingdom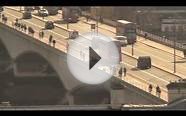 Scenes from the roof of ME Hotel in London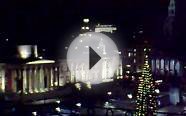 Rooftop bar in London
Sno Brum Original Snow Removal Tool with Telescoping Handle


Lawn & Patio (Sno Brum)




Will not scratch your car s paint or leave scuff marks
The Sno Brum head is made of high grade durable foam and cross linked polyethylene
Also good for clearing snow from hot tub covers
Telescoping handle extends from 27-inches to 46-inches for plenty of reach
Foam head measures 17-inches x 6-Inches
Portable Soft Sided Insulated Hot Tub Therapy Spa. Includes Locking Cover and Care Kit. Features 8 Jets and Interior Light. Ideal for Outdoors on Deck or Patio. Plugs Into Regular Wall Socket. Thermostat and Pump All Enclosed and Protected From Weather
Lawn & Patio
Portable, Insulated Soft Sided Hot Tub Spa + Insulated Spa Cover + Cleaning Kit! Available in Gray, Navy or Merlot (Contact seller with color choice when ordering)
Seating: 3 to 4. 315 Gallons.Total Jet Count: 8.Outside dimensions: 74.1 x 27.1 H
Enjoy the exhilaration and tranquility of a hydrotherapy spa anytime.Spa is designed for maximum energy efficiency and easy set up without tools or costly site preparation...
Features an underwater light and built in filtration system.
Not to be confused with cheaply made, imported blow-up spas. Tub is quality-built soft spa, not an inflatable. Comes assembled and ready to fill. Tub soft spas...
Thieves Blend by Butterfly Beauty Shop (30 mL/1 oz): A combination of Clove, Cinnamon, Lemon, Rosemary & Eucalyptus Essential Oils. 100% Pure, Natural & Undiluted. Free Tips & Uses Brochure Included With Each Order.


Home (Butterfly Beauty Shop)




THIEVES BLEND is a blend of five essential oils: Clove, Cinnamon, Lemon, Rosemary & Eucalyptus. Each essential oil is 100% pure, undiluted and highly therapeutic.
ADDED BONUS: Free Tips and Uses Brochure included with all orders. Get 30 different tips & uses for our most popular essential oils: Peppermint, Frankincense...
30mL BOTTLE SIZE: This is double or triple the volume of most brands, which offer 10mL or 15mL bottles. Bottled in an amber glass bottle with a convenient euro-drop...
BENEFITS & COMMON USES: Diffusers, Aromatherapy, Household Cleaning, DIY/Homemade Hand Sanitizer & Dishwasher additive. This proprietary blend is highly...
TOP OF THE LINE CUSTOMER SERVICE: Each order comes beautifully and securely packaged. Every bottle of Thieves Blend is individually bubble wrapped and securely shipped...