Hot tub Covers for sales Ontario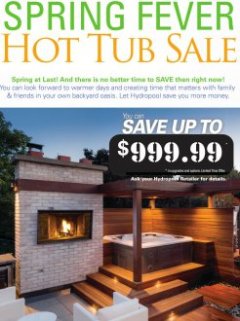 Sales Promos & Events
Georgian Hot Tubs and Spas in Barrie Ontario Canada have been keeping families free from aches and pains with hot water therapy. At Georgian Hot Tubs and spas sell both the Self Cleaning and Serenity line of hot tubs and the Worlds only self cleaning SwimSpa from Hydropool. The Hydropool Self-Cleaning Hot Tub takes the worry and hassle of hot tub maintenance away with a hands-free cleaning system that safe guards you and your family by providing crystal clear purified water for your hot tub experience.
At Georgian Hot Tubs and spas - Barrie our philosophy is simple, be the best hot tub and SwimSpa store in Barrie. Why Did Georgian Hot Tubs and spas - Barrie choose Hot Tubs from Hydropool? Hydropool hot tubs offer a feeling like no other.
With ergonomic design and customizable therapies, you can tailor your hot tub experience to your exact needs. Some of the best-loved features of our hot tubs include: Self cleaning hot tubs that clean all of the water in the tub every 15 minutes.
Georgian Hot Tubs - Barrie Ontario's best hot tub store and hot tub service professionals.
NEW.. We now RENT TRAEGER grills / smokers BBQ's, these are high end grills and smokers that are sure to be the talk of the party, come in and see why they are rated number one.
See the videos on Traeger Grills & Smokers.
We have factory trained sales staff and factory trained Service Technicians on site to help you with all those questions that you may require answers for. Georgian Hot Tubs will always be there to assist and can complete repairs on all brands of Hot Tubs and swim Spas. Service and satisfaction is what we are all about.
Why not treat yourself to a Hydropool Hot Tub at Georgian Hot Tubs. You can find us at 34 Cedar Pointe Drive, Unit 502 in Barrie. Come visit us today and see what is waiting for you at Barrie's Hydro Pool specialists, Georgian Hot Tubs. We even have a few pre-owned hot tubs at great prices - we have pre owned hot tubs and spas for sale.
You might also like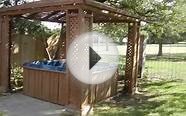 Hot Tub Gazebo for Sale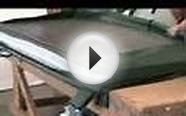 HOT TUB COVERS, SPA COVERS Factory Direct! for Wholesale
Portable Soft Sided Insulated Hot Tub Therapy Spa. Includes Locking Cover and Care Kit. Features 8 Jets and Interior Light. Ideal for Outdoors on Deck or Patio. Plugs Into Regular Wall Socket. Thermostat and Pump All Enclosed and Protected From Weather
Lawn & Patio
Portable, Insulated Soft Sided Hot Tub Spa + Insulated Spa Cover + Cleaning Kit! Available in Gray, Navy or Merlot (Contact seller with color choice when ordering)
Seating: 3 to 4. 315 Gallons.Total Jet Count: 8.Outside dimensions: 74.1 x 27.1 H
Enjoy the exhilaration and tranquility of a hydrotherapy spa anytime.Spa is designed for maximum energy efficiency and easy set up without tools or costly site preparation...
Features an underwater light and built in filtration system.
Not to be confused with cheaply made, imported blow-up spas. Tub is quality-built soft spa, not an inflatable. Comes assembled and ready to fill. Tub soft spas...