Hot tub cover Reviews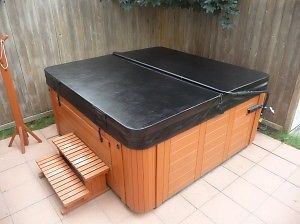 There are many H ot tub Covers available on ebay and the internet. This guide is designed to help you know the attributes that make up a hot tub & spa covers, so you can choose the best spa cover for you, at the best price available.
Foam thickness
All spa covers these days are tapered so that the rain, snow and ice will runoff much like the roof of your house. You will find covers ranging in thickness starting at a 4 inches in the middle tappered to 2 inches on the outside edge, to a 6 inch tappered to 4 inches. The difference in the thickness of the foam is not only size but also load capacity, and that is the most important part of the thickness. The thicker the foam the more load the cover can withstand. For example a 4" x 2" tapered cover can withstand approximately 75lbs. of load capacity before it will break whereas a 5" x 3" can withstand 125lbs. of load. And lastly a 6" x 4" Hot tub cover can withstand a load of 250lbs. As with everything there are tradeoffs the more load capacity the heavier the cover. The most important thing to look at is your climate, the more snow load the heavier the cover you require. If your spa is at deck level and people are possibly going to walk on it you will need a 6" x 4". If your spa is indoors you can get away with a 4" x 2" taper. The best cover for most conditions is the all season cover, the 5 x 3 hot tub cover taper which is manageable weight and great load capacity.
You might also like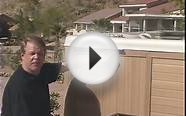 Cover Valet Hot Tub Spa Cover Lifter - Product Review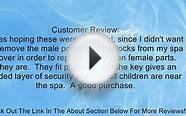 Hot Tub Spa Cover Locks w/ Key Pinch Release set of 4 Review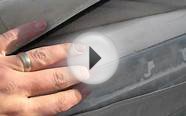 Hot Tub Works Cover Issues Review
Portable Soft Sided Insulated Hot Tub Therapy Spa. Includes Locking Cover and Care Kit. Features 8 Jets and Interior Light. Ideal for Outdoors on Deck or Patio. Plugs Into Regular Wall Socket. Thermostat and Pump All Enclosed and Protected From Weather
Lawn & Patio
Portable, Insulated Soft Sided Hot Tub Spa + Insulated Spa Cover + Cleaning Kit! Available in Gray, Navy or Merlot (Contact seller with color choice when ordering)
Seating: 3 to 4. 315 Gallons.Total Jet Count: 8.Outside dimensions: 74.1 x 27.1 H
Enjoy the exhilaration and tranquility of a hydrotherapy spa anytime.Spa is designed for maximum energy efficiency and easy set up without tools or costly site preparation...
Features an underwater light and built in filtration system.
Not to be confused with cheaply made, imported blow-up spas. Tub is quality-built soft spa, not an inflatable. Comes assembled and ready to fill. Tub soft spas...